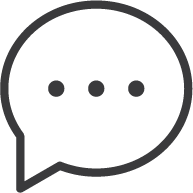 MY ORDER
Can I make any changes to my order after it's been placed?

Please contact us as soon as possible should you need to make any changes
How do I cancel my order?

If you wish to cancel your order, please email our customer service team either by phoning 0333 400 0044 or emailing us at; cancellations@celticandco.com
Where is my order?

You can follow the journey of your order following dispatch using the tracking number provided in your dispatch email.
I've included the wrong information on my order, can I change this?

Order's cannot be amended by customers. Our customer service team can upgrade your delivery and alter the delivery address if the order hasn't already been dispatched. For any other changes, please cancel your order prior to dispatch and place a new order with the information you need to alter.
MY RETURNS
How do I return my order?

For directions on how to return your order, please visit our returns page:
https://www.celticandco.com/shop-with-us/returns
Have you received my return

You can use your proof of postage from the dispatch confirmation email to review the status of your return. Our customer service team are happy to assist you with this.
When will I receive my refund/exchange?

Returns can take up to 14days to process once we have received it. We no longer offer exchanges. For more details, please visit our returns page.
How do return a gift?

Gifts are processed in the same way as a standard order. A free returns label can be generated from the site and the return can be processed via the provided link.
Please note: refund payments are processed back onto the original purchaser's payment method only.
What is your returns policy?

Full price items

Here at Celtic & Co. we want you to be completely satisfied with your purchase. If you're not happy with your product for any reason, it can be returned for a refund.

You have up to 30 days of receipt to return your full price products, however we insist that the products must be returned unused and have their swing tags* and washing instructions intact.

Reduced items

Please note that reduced items work slightly differently. These must be returned within 14 days from delivery, rather than 30 days. All items must be returned unused and have their swing tags and washing instructions intact.

Discounts & Promotions

If you are returning goods that you bought using a discount or promotion offer, we will adjust the refund accordingly if you fall below the discount/offer threshold, as that discount or promotion offer will no longer apply. All items must be returned unused and have their swing tags and washing instructions intact.

The value of your goods will be refunded in full excluding your original postage costs.

This does not affect your statutory rights as a consumer. Please note that we are not responsible for return postage costs other than for damaged, faulty or incorrect goods. If this is the case, please contact us before returning items.
Can I return an order without access to a printer?

Royal Mail can print the label for you. Take the email with the QR code on your smart device and your packaged item to the Post Office or Royal Mail Customer Service Point (CSP). They will scan the QR code and print the label for you. If you choose a CSP, check before you go that it can print labels. Please go to royalmail.com/services-near-you and look for 'Label printing service is available' under 'facilities'.
Can I return items purchased in a bundle?

Yes, bulk orders can be processed by following the standard returns process.
MY DELIVERY
Where do you deliver?

We are happy to deliver our products wherever you are in the world. Please select your country of residence from the drop down menu when prompted at the checkout.
When will my order arrive?

The speed of delivery depends on the postage you have selected and the destination. Where possible, your order will be dispatched from our warehouse within 48 working hours of placing an order, in fact the vast majority of orders are dispatched within 24 working hours.

For the majority of orders, UK delivery is made within four days of the order date. However, depending on the type of delivery, and the delivery location, it can take up to 15 working days for your order to be delivered. For international deliveries, please allow 28 days.
What if my order hasn't arrived?

Most orders are sent on a trackable service with the details for expected delivery being included in your dispatch email, along with the consignment number and a link to an online tracking page, allowing you to keep an eye on its where-abouts.
Please contact us if you have not received your order within 10 days of dispatch for UK deliveries and within 28 days of dispatch for international deliveries.
What happens if my order is split over two deliveries - am I expected to pay postage twice?

No, you only pay one lot of postage per order, regardless of how many parcels we send out to you.
What if I'm not in when you make a delivery?

Don't worry. The person who delivers your order will leave a card saying they've called, but no one was at home. There'll be a phone number for you to ring to arrange a more convenient delivery day or to collect from the delivery office yourself. You can also add a delivery instruction to your order in our checkout if you'd like the delivery person to leave with a neighbour or in a safe place.
How do you process and fulfil international orders?

For international deliveries we partner with Global-e a third party service acting as your seller on record, so you buy and have shipped Celtic & Co products to over 100 destinations worldwide. When you buy your Celtic & Co. products via Global-e, you will see that your payment method is charged by ** Global-e// Celtic & Co. **, and the purchase is subject to Global-e's Terms and Conditions and Privacy Policy (which will be clearly presented in checkout before you place the order). For all international transactions the Global-e checkout will be loaded within the Celtic & Co. website to take payment and delivery information. All information is secured to the highest standard.
Where is my order?

To track your order, please visit our help centre here.
Where do you deliver?

Please click on the flag icon at the top of our homepage to view the countries that we ship to.
How much will shipping cost?

Shipping costs are calculated automatically in our checkout and depend upon destination country, size/weight of the order and the shipping method selected.
How long will delivery take?

Delivery times depend on where orders are being shipped to and the shipping method selected. You can choose between our shipping options in the checkout, an estimated delivery time will be displayed for each option.
Can I make any changes to my order after it's been placed?

Please contact us as soon as possible should you need to make any changes.
Will I have to pay taxes on my order?

Import duties and taxes are beyond our control and may apply to your order. We offer a guaranteed landed cost service which allows you to prepay all taxes at our checkout so there will be no additional charges when you receive your order. Choose express shipping in the checkout and then select the option to prepay duties and taxes.
I prepaid my taxes but I have been charged more upon delivery?

If you used our prepaid duties and tax service when placing your order you should not have to pay any further fees. Please contact us to resolve this.